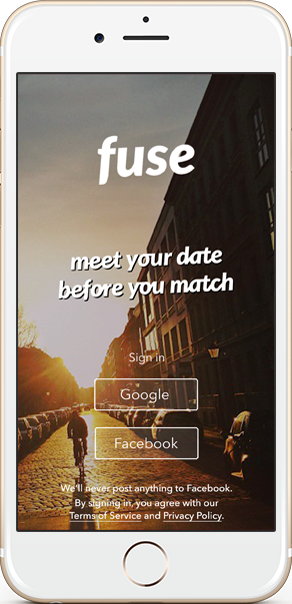 We didn't like dating apps, so we created one.
Dissatisfied by the current choice of dating apps out there,  Flo, Magda and Schorsch (who met at a virtual cofounder event in 2020) decided to do better. 
Wasn't the dating app market already very mature and overcrowded? Yes. But this is exactly the time to innovate – when no one else is. 
The vast majority of dating apps out there focus on KPIs, that mainly help the business – not the customers. This is understandable, as investors want to see short term success and returns. FUSE is completely bootstrapped and is not taking on any external investments. 
So we sat together and came up with the dating app, that we, and the many people we asked always wanted.